Welcome to meekomaine.blogspot.com

The Ladies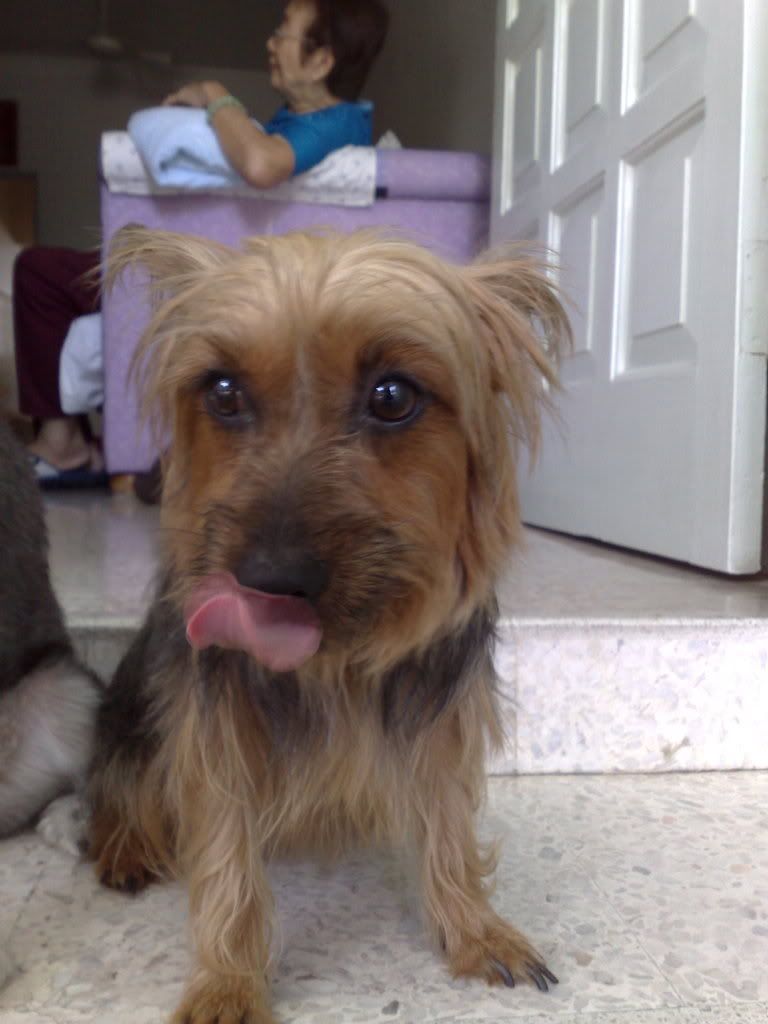 WengKenn Joyous Jingerbell

Given Name : Germaine
Breed : Australian Silky Terrier
Sex : Bitch
Color : Blue/Tan
Date Whelped : 28th November 2005
Nicknames : Maine girl, baby, girl girl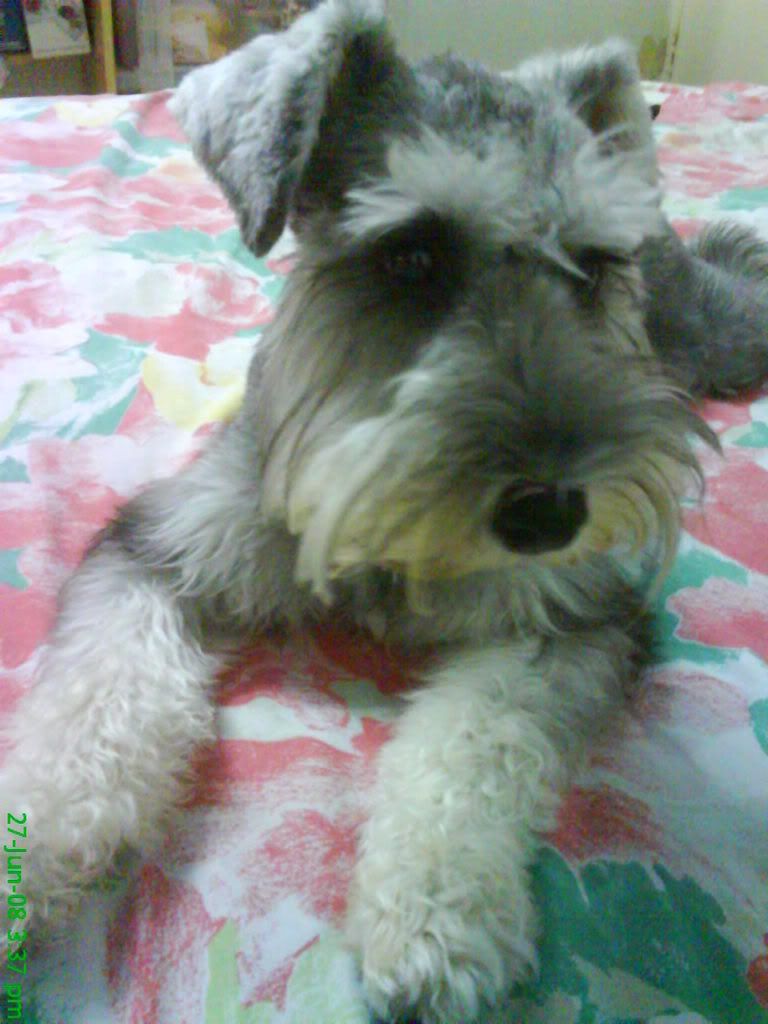 TPS Maligne Delphi

Given Name : Meeko
Breed : Miniature Schnauzer
Sex : Bitch
Color : Salt and Pepper
Date Whelped : 5th May 2007
Nicknames : Coco, Meek Meek, baby, girl girl


Tag
Favourites
We both love super irresistable delicious snacks and of course hooman food! But mommy refrain us from having hooman food. BUMMER!
Germaine : Love to play throw and fetch, love goin for walks (and running away), chasing birds outside of our home, likes licking.
Meeko : Likes to manja human, tummy rubs, kisses, sleeping behind the sofa.


DarLinks
Doggy Sites
PlayBack
Feed a Dog
New shampoo for us =) yay!
Few days before Mommy comes home, Meeko and I were sent to Pretty Pets for grooming. Hmm I had basic one but Meeko had full. She had a new style. Her ears' fur was left long and she looked like she's having bushy hair. =.=

Sitting on lap lap
Meeko...
What's Daddy doing with her ears?? LOLZ
Mummy and I
Tee heee...Look at Meeko's weird face :P
Meeko's infected with what they called Schnauzer bumps. She was scratching all the time and according to Mummy, she's had a lump on the side of her face.
I wonder what iz zat?
ends at 4:18 PM